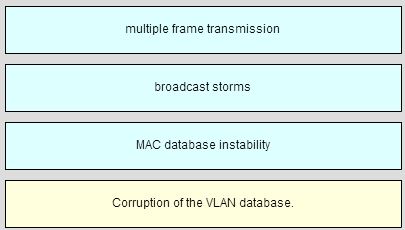 CCNA 3 Final Exam A network engineer is troubleshooting a single-area OSPFv3 implementation across routers R1, R2, and R3. During the verification of the implementation, it is noted that the routing tables...
Read more »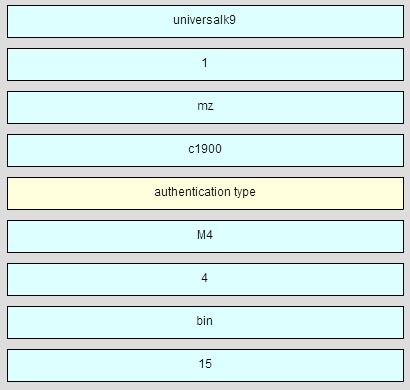 CCNA 3 Practice Final Which technological factor determines the impact of a failure domain? the number of layers of the hierarchical network the number of users on the access layer the role...
Read more »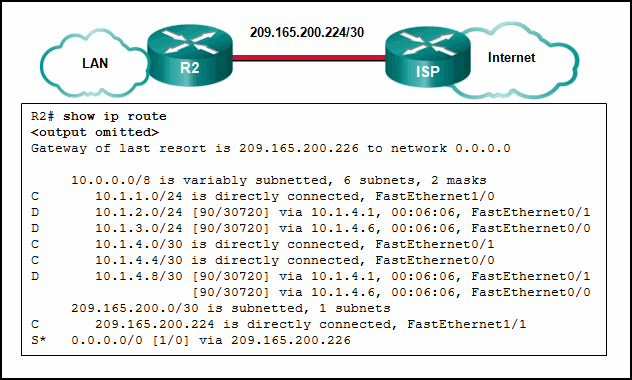 CCNA 3 Chapter 9 Which IOS 12.4 software package integrates full features, including voice, security, and VPN capabilities, for all routing protocols? Advanced Security Advanced IP Services Advanced Enterprise Services Service Provider...
Read more »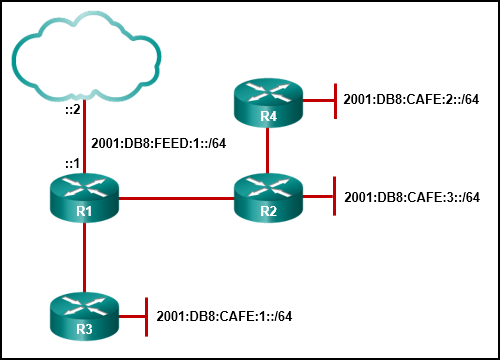 CCNA 3 Chapter 8 Two routers, R1 and R2, have established an EIGRP neighbor relationship, but there is still a connectivity problem. Which issue could be causing this problem? an authentication mismatch...
Read more »

CCNA 3 Chapter 7 Which protocol is used by EIGRP to send hello packets? TCP UDP RTP IP When an EIGRP-enabled router uses a password to accept routes from other EIGRP-enabled routers,...
Read more »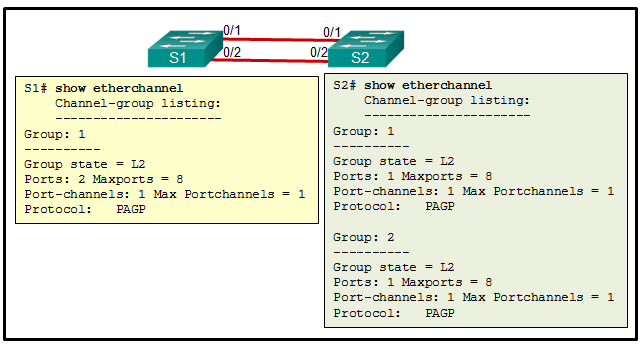 CCNA 3 Chapter 6 Which statement describes a multiarea OSPF network? It consists of multiple network areas that are daisy-chained together. It requires a three-layer hierarchical network design approach. It has a...
Read more »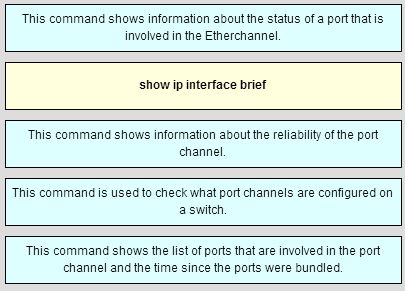 CCNA 3 Chapter 5 A network administrator has just changed the router ID on a router that is working in an OSPFv2 environment. What should the administrator do to reset the adjacencies...
Read more »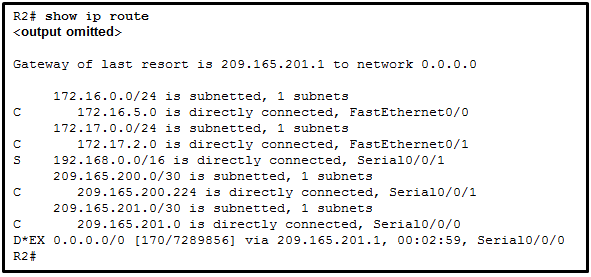 CCNA 3 Chapter 4 A administrator wishes to extend the range of the existing IEEE 802.11n network without changing the AP. What can the administrator do to accomplish this? Upgrade the firmware...
Read more »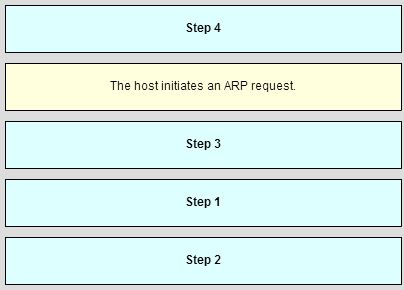 CCNA 3 Chapter 3 Refer to the exhibit. Which switching technology would allow each access layer switch link to be aggregated to provide more bandwidth between each Layer 2 switch and the...
Read more »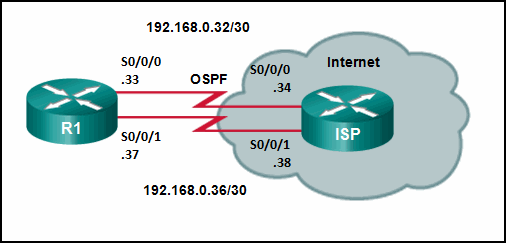 CCNA 3 Chapter 2 Which two network design features require Spanning Tree Protocol (STP) to ensure correct network operation? (Choose two.) static default routes implementing VLANs to contain broadcasts redundant links between...
Read more »